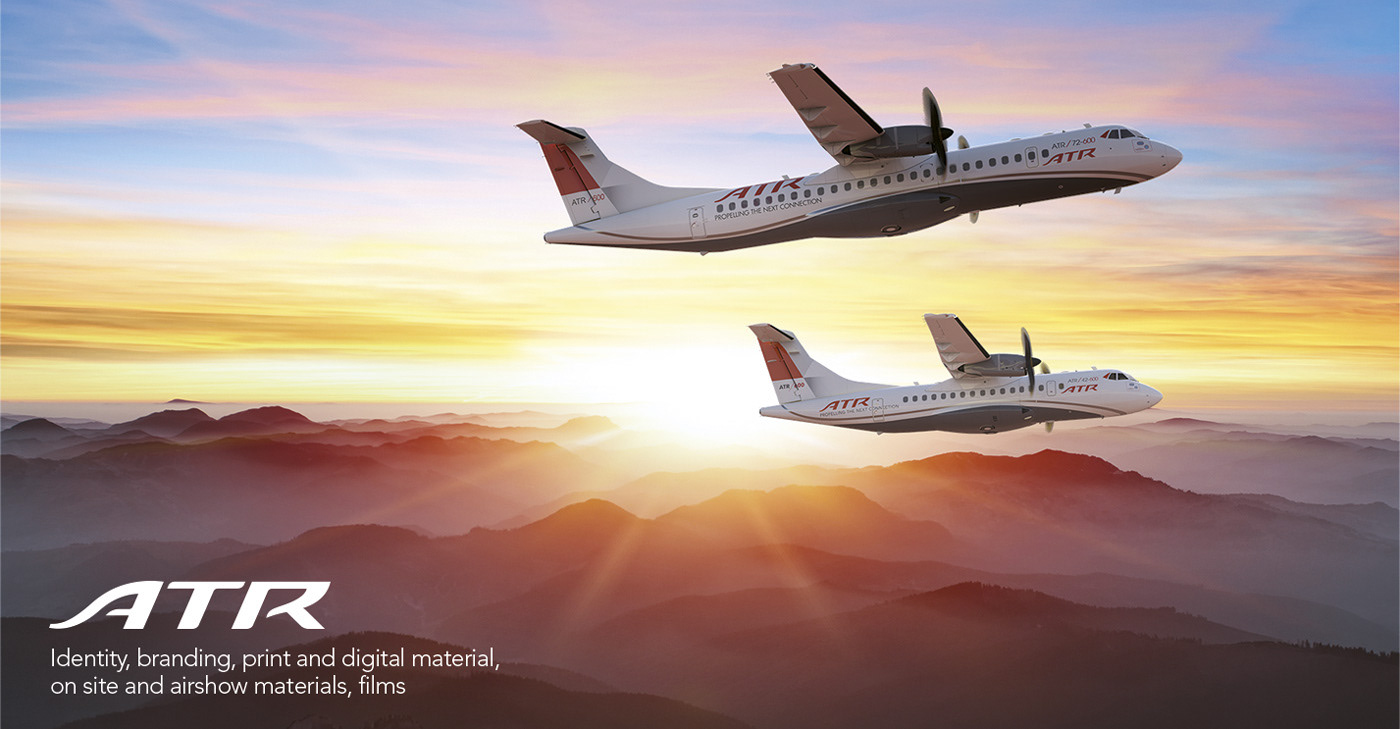 Toulouse, Southern France based turboprop aircraft manufacturer 
ATR
 is the world leader in the market for regional aircraft up to 90 seats. Established in November 1981, ATR is a joint partnership between the Airbus Group and the Italian Company Alenia Aermacchi (a Finmeccanica company). ATR has sold more than 1,500 aircraft and has over 190 operators in more than 90 countries. Every 8 seconds, an ATR turboprop takes off or lands somewhere around the world.
ATR chose
Carré Noir
to redesign their corporate identity and branding accross all platforms. We had exactly 60 days to create the new logo, brand territory, print and digital material, 3 films in order to be ready for the Paris World Air show. 
With ATR's core values and DNA lays innovation, passion and agility. Innovation in their technology and partnership, passion in their dedication. Agility because their aircrafts can take you anywhere, land where jet planes cannot. When we created the new identity, the image of a scarf dancing in the wind is what inspired us. Combining the elegance and feminity with a powerful and impacting design for the type. The Design is slanted to enhance the dynamics and forward thinking of the company. The colour was also switched from navy blue to a more vibrant orange red. 
The graphic territory is an interpretation of the propeller. Six blades turning into six lines that create a specific and recognizable graphic element. It can be used this way or as a container for image or colour. The branding is quite minimalistic, with white as the main colour, grays and a hint of bright colours.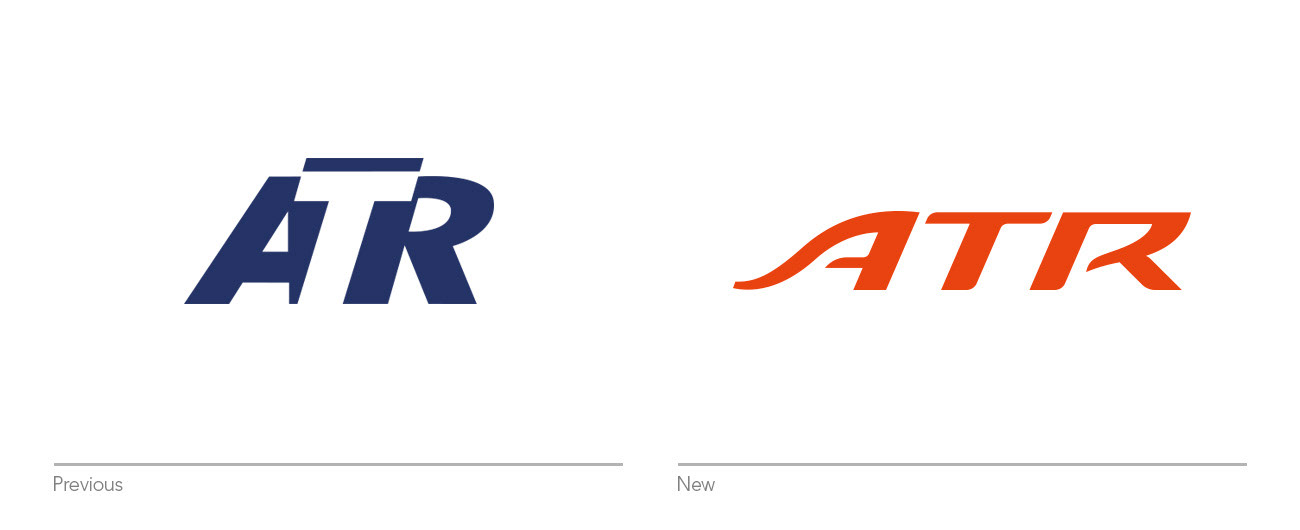 Paris Air Show VIP invitation
As the first piece of communication with the new identity, we wanted to create a sophisticated and minimalist piece, revealing the new logo, but without showing the new colour... An all white design where the logo is embossed white on white.
 
During the Paris Air Show, ATR's booth had a setup of 6 4K screens making a giant display where for which we created an atmospheric animation of clouds and skies at all times of day and night, between slowmotion and timelapses, punctuated with quotes of pioneers.

ATR print material
All print design uses a minimalistic approach with the graphic element used on most material. White is supreme with a touch of gray. Some pieces switch to dark gray with the graphic element in silver. The logo is mostly used in orange red, or in white.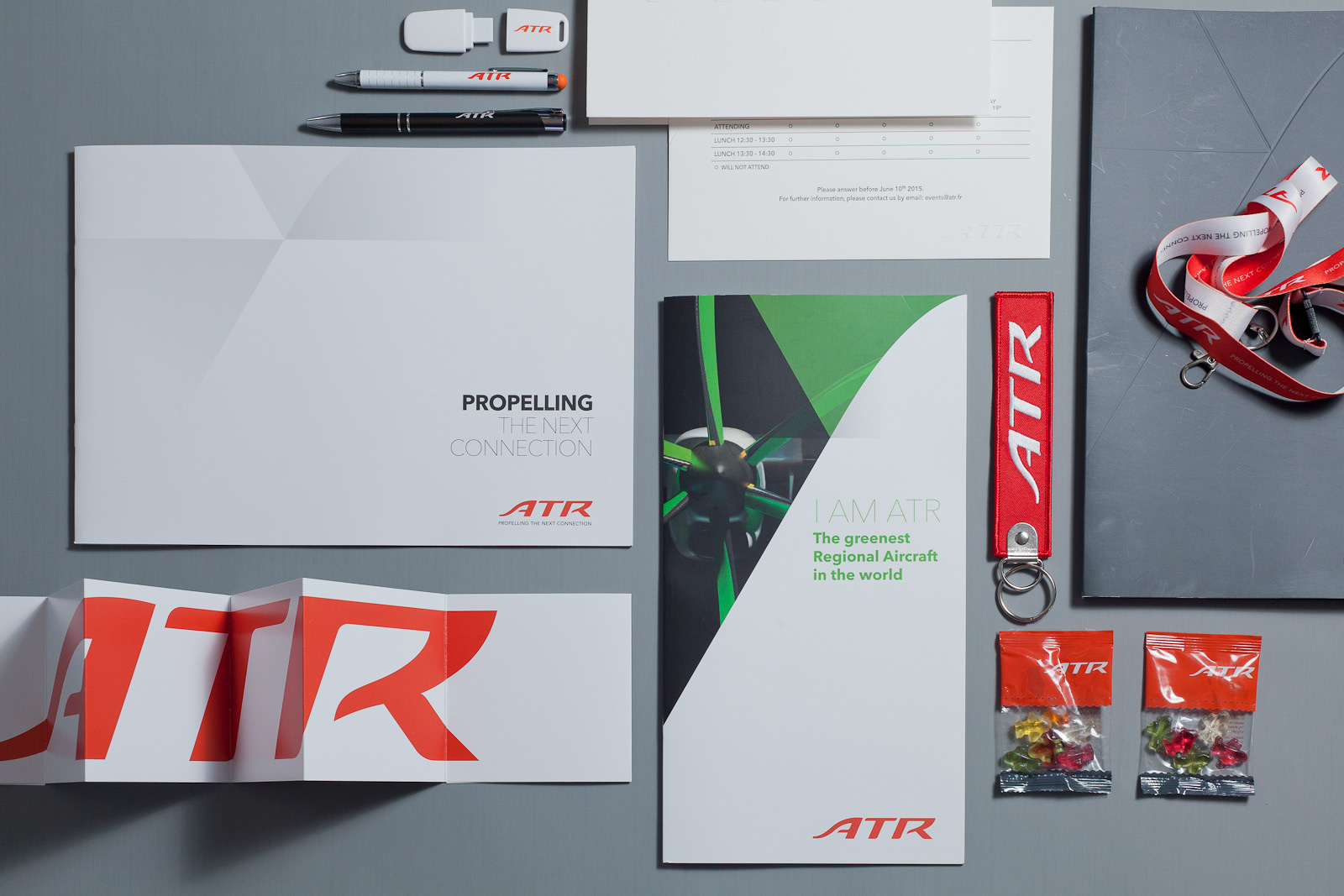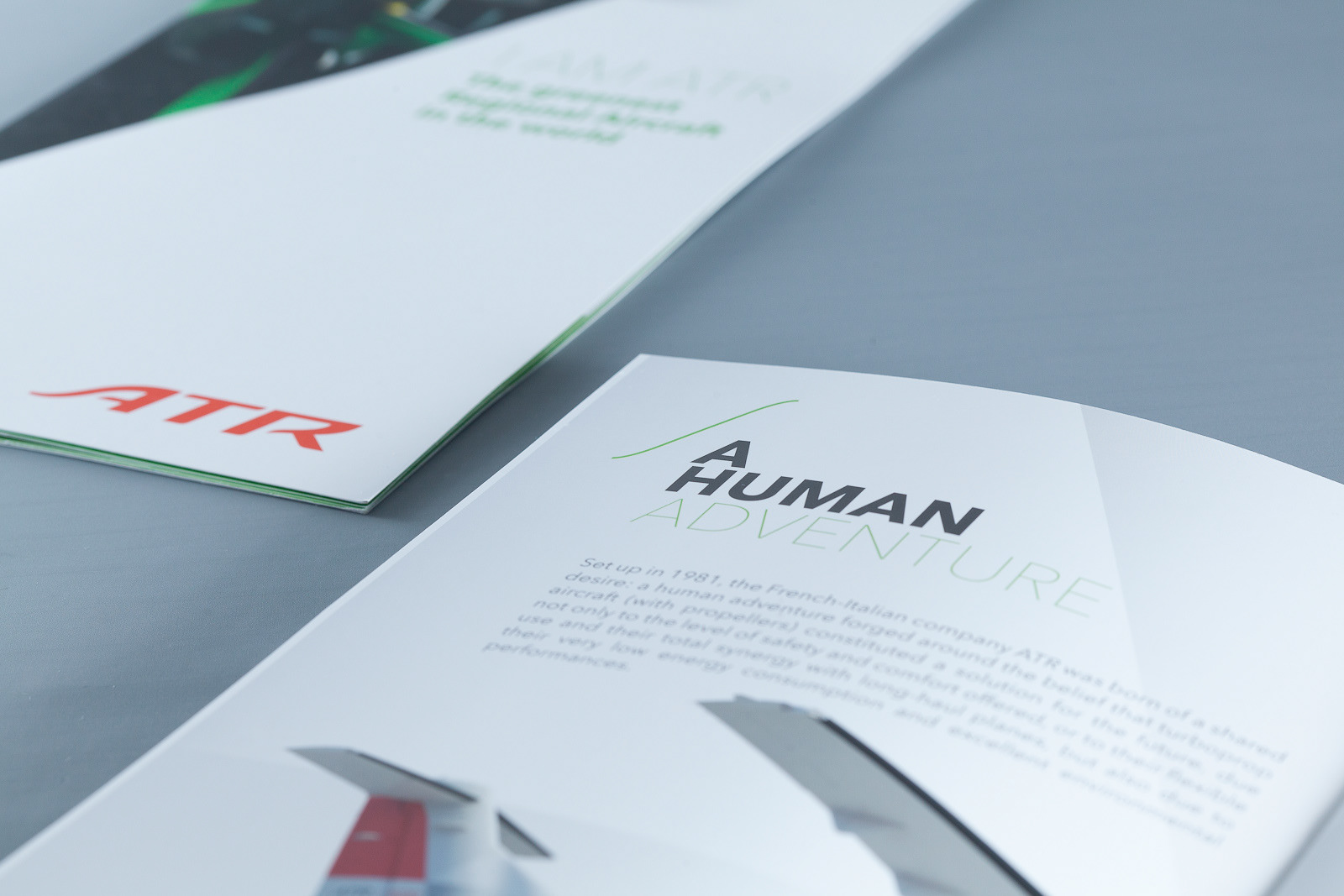 Paris Air Show booth signage
hello Paris :)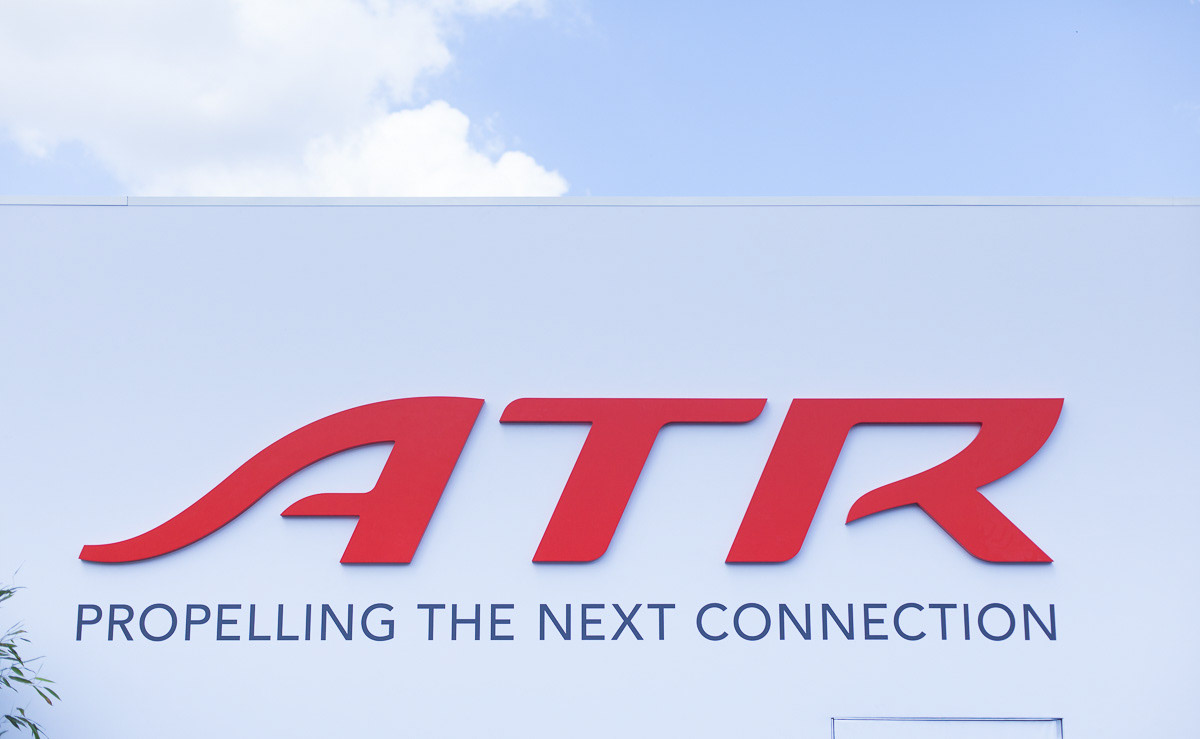 Propelling your emotions film - by ATR
In parallel to the Identity and brand territory, we made a film to reveal the brand's new identity and evermore commitment. "Propelling your emotion" film can be seen
here
.